Our Services
Service and Installation
Our team of skilled technicians install, service and maintain all of the equipment we sell.
We provide a 24 hour/7 day service and partner with the best regional service companies to provide our customers with nationwide coverage. Integral to the success of the CoSell business is the quality of people. Both our installation teams and service technicians are highly skilled and trained in the latest techniques to meet the industry standards. Our commercial refrigeration installations teams are well regarded in the industry as being dynamic diligent technicians that are customer focused. We often exceed customers' expectations with minimal disruption to the business but great attention to detail.
Our service technicians are experts in their field and focus on providing the right solutions to improve efficiencies, reduce costs whilst future proofing our customers refrigeration needs. Maintenance of refrigeration equipment is vital in extending the commercial life of the customer's investment. It will also reduce time down time and reduce product losses.
Our National Maintenance Programme (NMP) is a customisable automated system to provide customers with assurance their equipment is kept in good working order. NMP can be designed to suit each customer site requirements. The refrigeration industry is constantly evolving, with a greater focus than ever before on Energy efficient and sustainable systems with reduced carbon emissions. Like always it's important to seek professional advice and partner with a company that recognises the value of forming great long- term relationships with its customers.
Co Sell prides itself on offering sound practical advice and providing quality, cost effective solutions for its customers.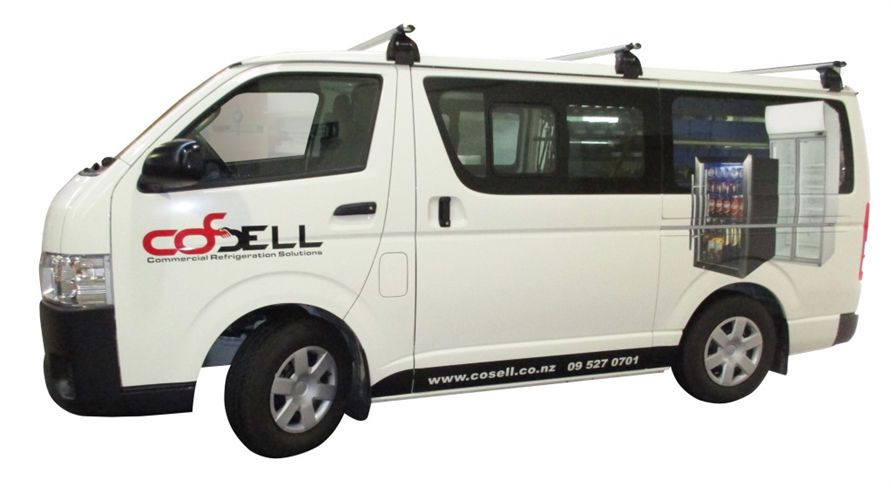 What Our Customers Say
- Stella at DaHua supermarket in Albany say's..."Many thanks to the team work, Jared, Edwin very good service, very professional and very high efficiency, Happy work with your company every time. Many Thanks to Mike and Wayne for great communication before install to make good plan and prepare the job"
- "These guys do provide a great service. Was impressed with how knowledgeable technicians are and that they're helpful onsite. Stoked with prices too, cheers."
- "Really good experience. Technician was super professional, really knowledgeable and just generally so helpful. Good honest communication which is hard to find these days. Thanks again Shaun"
- "On behalf of everyone at Rotary Club of Avonhead, I would like to thank you for your very generous donation to use the small chiller trailer for this year's Golf Tournament in aid of the St John and NZ Spinal Trust. The event was a huge success and raised funding for equipment needs for St John Christchurch and NZ Spinal Trust, as the demand for services continue to increase year on year"
- "A huge thankyou for the quick turn around of getting our Fridge Display Cabinet fixed and returned"